So if you prefer apps to laptops, you can get news about by books (current and upcoming), short stories, and scone recipes on your phone! (I like having the recipes on my phone, because it's kind of handy when baking). But the app also works on PCs (and probably Apples too, though I haven't tested that).
The app's in beta, so if you find any mistakes or it's behaving oddly, please let me know! It's free, and you don't have to go to an app store to download it. Just click the pink icon below. (Or click here).
Because you can bypass app stores to download it to your phone, once you load the app, it will ask you to sign up. Next, it will ask if you want to add the app to your phone's screen. Here's what the screen looks like on an iPhone: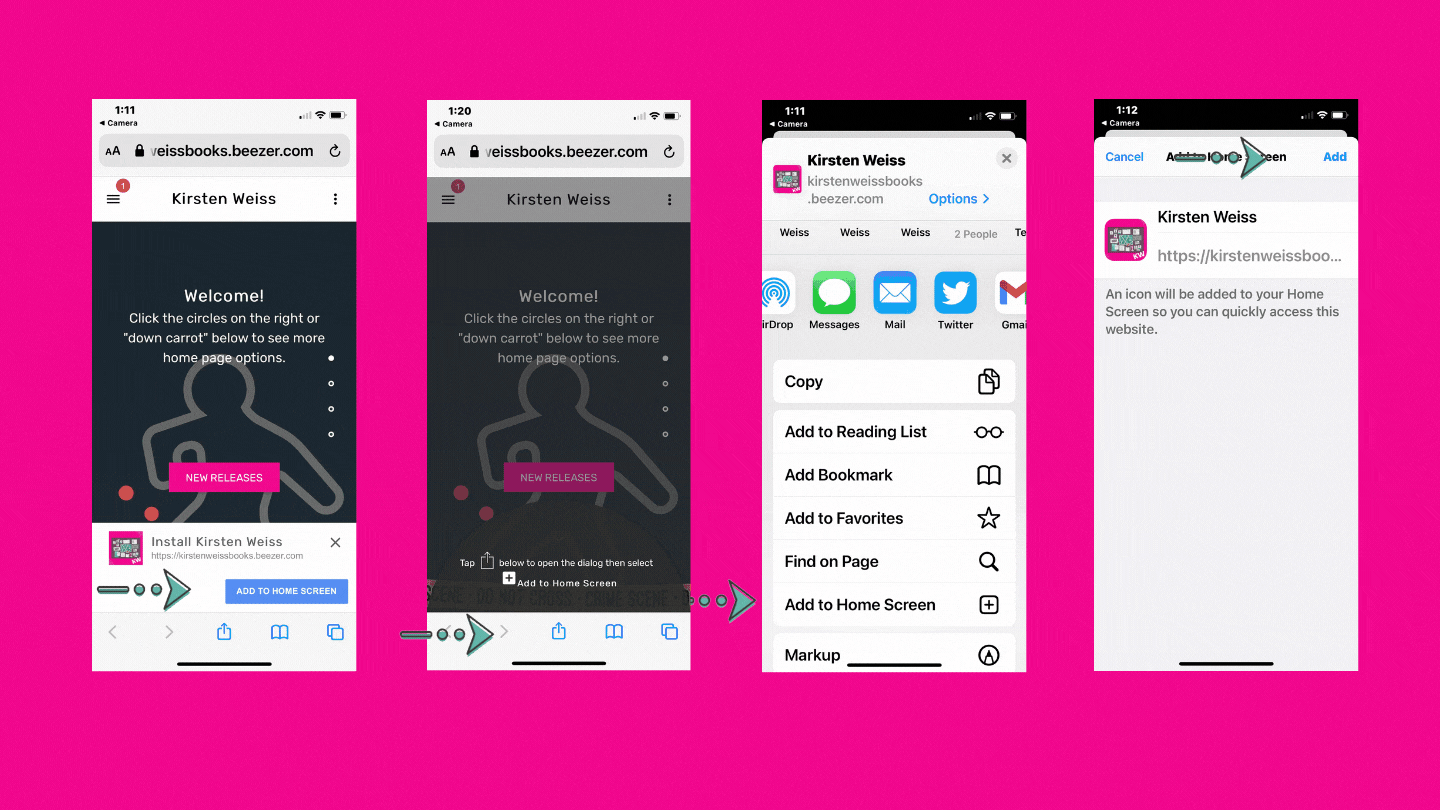 Step 1: Touch the button, ADD TO HOME SCREEN.
Step 2: Touch the square with the arrow coming out the top.
Step 3: You'll either need to swipe up, or a list of options will pop up. You may need to scroll a little to the right or down to see the + icon: "Add to Home Screen".
Step 4: Another screen will pop up. At the top, press "Add." And you're done!
I'll be adding to the app regularly with more stories, recipes, and book updates. And you don't need to update it to get the new additions. Because the app isn't run through an app store, it will all happen in real time, automatically.
(And sorry, I can't put a flying Brigitte on the app. I built it on my own and just don't have the tech chops. But I did include some fun videos!)