Metaphysical Detective Blog Tour!
--Kirsten Weiss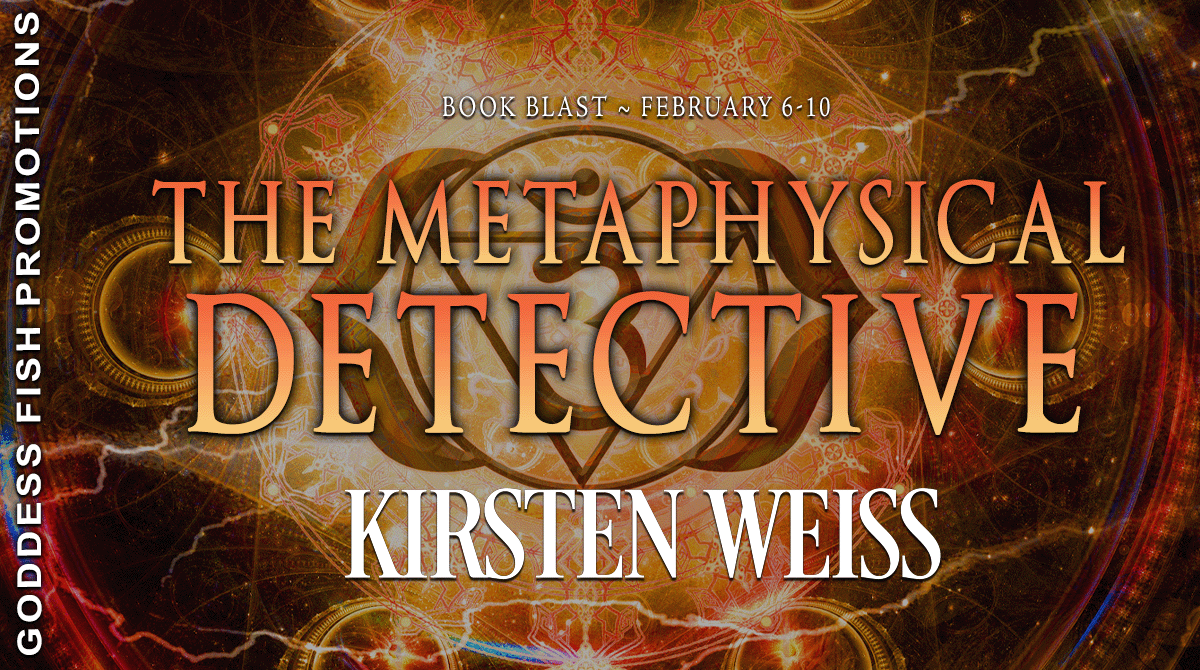 Thank you to all the bloggers hosting The Metaphysical Detective as part of the big "rebrand" for the new editions of these paranormal mysteries. My writing's changed a lot since I first published the Riga Hayworth series, and I wanted the new editions to reflect that. So if you have the originals, you now have collector's items! The tour sites, dates, and links are below.
Midlife Magic and Murder... and a Dog Named Dog.
When Riga Hayworth finds her new client dead, she smells a setup of metaphysical proportions. Now, to find a killer, Riga must travel from San Francisco to the underworld of Greek mythology... and make it back alive.
Donovan, Vinnie, Pen and Brigitte – the story that started it all. The Metaphysical Detective is the prequel to the Riga Hayworth series. If you like Gen-X, no-nonsense heroines and supernatural with your mystery, you'll love The Metaphysical Detective.
Buy this quirky paranormal women's fiction and explore the magical world of Riga Hayworth today!
February 6:
2: Momma Says: To Read or Not to Read
8: Guatemala Paula Loves to Read review
10: Beyond Romance
12: Kit 'N Kabookle review
13: The Avid Reader
14: Kenyan Poet February 7: 1: Gina Rae Mitchell 2: Books+Coffee=Happiness 3: Welcome to My World of Dreams 4: Our Town Book Reviews 5: Tina Donahue Books - Heat with Heart 6: Author Deb Bailey 7: Sybrina's Book Blog February 8: 1: Two Ends of the Pen 2: Straight From the Library 3: Jazzy Book Reviews 4: Literary Gold 5: Wendi Zwaduk - Romance to Make Your Heart Race 6: The Pen and Muse Book Reviews February 9: 1: Fabulous and Brunette 2: Angel's Guilty Pleasures 3:Long and Short Reviews 4: Wake Up Your Wild Side 5: Westveil Publishing 6: Sandra's Book Club review February 10: 1: Locks, Hooks and Books 2: Iron Canuck Reviews & More 3: FUONLYKNEW 4: It's Raining Books 5: MacKade 6: Travel the Ages